Crown Nissan of Greensboro's August "Employee Celebration"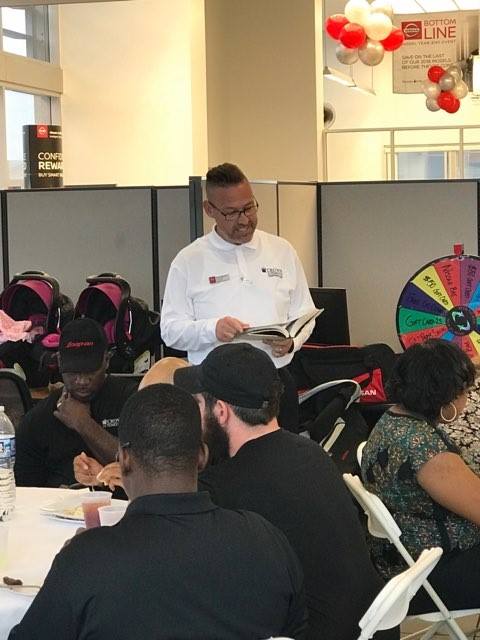 Every month, we here at Crown Nissan of Greensboro get the opportunity to celebrate our employees for various accomplishments including: service team member of the month, sales professional of the month, alongside birthday's and anniversaries within the Crown Nissan of Greensboro and Asbury Automotive companies and more. Our August employee celebration was another amazing afternoon! We want to personally thank all of our staff for all that you do!
Check out some awesome photos below from all of the festivities that took place this month!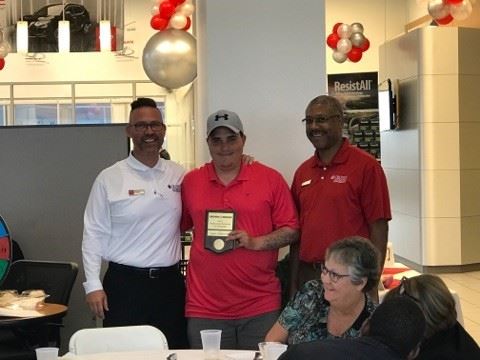 Photo Above: Salesperson of the month "Christian Hicks" we gave him a plaque with our former Sales Person of the Month as a little joke. He did get the correct one. Presented by our General Manager Bryan Messick.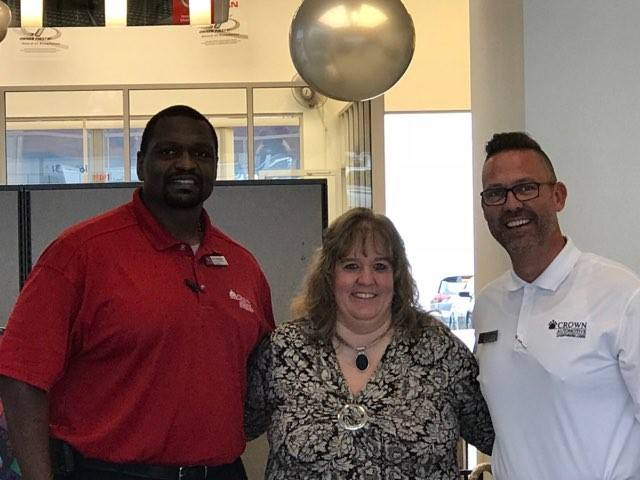 Photo Above: Congratulations to our Servant Leader of the Month Sharon Adkins presented by our General Sales Manager Tim Holiday and General Manager Bryan Messick.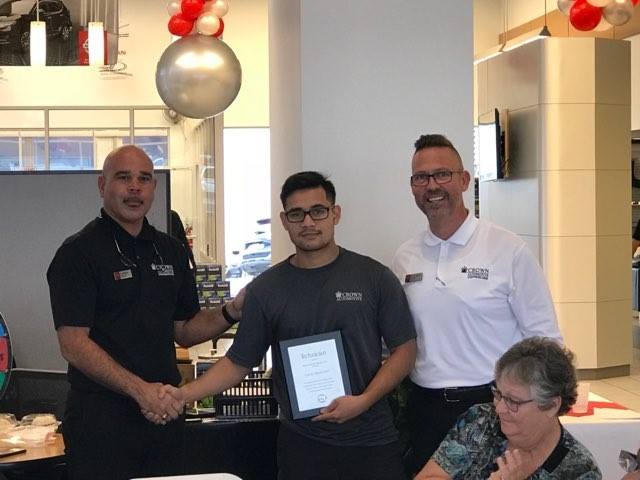 Photo Above: Congratulations to Service Technician BK who has completed his Nissan Training.
These are just some of the photos from this amazing afternoon. Make sure you are following us on Facebook
@CrownNissanGreensboro
to view the full photo album.
As always thank you to all of the Crown Nissan of Greensboro team/family members for assisting us with becoming THE #1 volume Nissan dealership in the district. We couldn't do this without you!