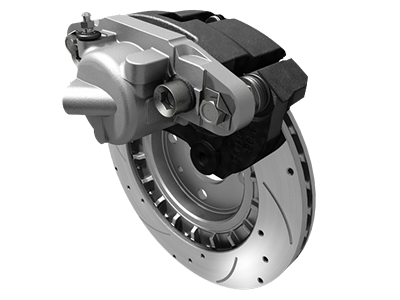 Brake Pad Service Greensboro
Crown Nissan of Greensboro wants to help make your next brake pad service more affordable. Check our website for the best deals and incentives before you schedule your appointment.
Customer Reviews

Brake pads are an essential safety mechanism that helps to protect you and your passengers. If you notice any issues with your brake pads, you should visit our dealership immediately to get them repaired. Brake pad service can help reduce noise when the brakes are applied. It also can help to provide a better brake pad feel and prevent the vehicle from pulling when the brakes are applied. Additionally, if you experience any vibration when applying your brakes, you could benefit from getting your pads checked.
When you replace your brake pads regularly, you can avoid the extra cost associated with having to replace additional components. Brake pads that wear too thin can destroy your rotor. If you get your brake pads replaced on time, the rotor can be resurfaced with a simple operation and you'll be on your way. When the rotor is damaged, the brake pads and the rotor needs to be replaced. This results in a more expensive repair that could have easily been avoided. Brakes are an integral part of your vehicles operation, so you should only allow certified technicians to work on your vehicle.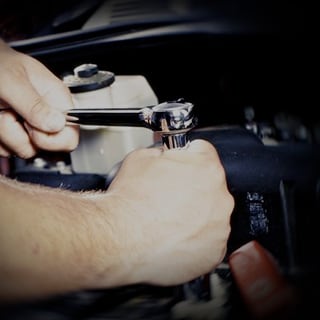 Crown Nissan Greensboro
3900 W. Wendover Ave, Greensboro, NC 27407
Serving
Greensboro, NC

,

High Point

,

Reidsville

,

Winston-Salem

,

Burlington

Get your brake pads serviced by our dealership and benefit from our certified mechanics who will work on your vehicle. We can service all makes and models of vehicles, and get your brake pads replaced and optimized for your vehicle. It's important to choose a dealer that regularly performs brake pad changes for customers, and we perform service for our customers every day.
Brake Pad Service
When you choose only original equipment manufacturer (OEM) recommended brake pads, you get the brake pads that are designed for your specific make and model of vehicle. Our brake pads are covered by a factory warranty with nationwide coverage. Our factory-trained mechanics can help get your brake pads working properly for a quiet and smooth operation. Many auto shops attempt to cut corners by using aftermarket parts. These parts may be of questionable quality, and they don't always match the manufacturer recommended features for the best fit. By choosing OEM brake pads, you can ensure that you're getting the best pads for your specific vehicle.