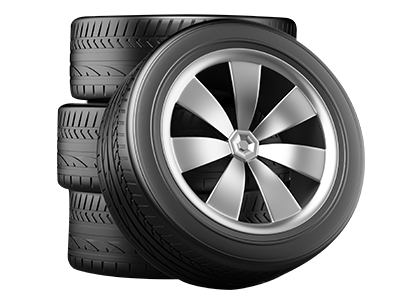 Tire Alignment Service Greensboro
Crown Nissan of Greensboro wants to help you save money on your next tire alignment or service. Check our website for the latest deals and offers to help you get the most affordable service possible.
Customer Reviews

A tire alignment is usually performed every 20,000 to 30,000 miles. For people who ride over tough terrain, it may be necessary to get a tire alignment more regularly. Consulting with a trained mechanic about your driving habits is the best way to know when a tire alignment is needed to keep your vehicle in the best shape possible. Getting a tire alignment can help you prolong the life of your vehicle. Tires that wear unevenly can typically be corrected with a simple alignment.

When you get a tire alignment, you're doing a good thing for your vehicle. The engine doesn't have to work as hard with properly aligned tires. This can result in greater fuel efficiency and less maintenance may be required. A tire alignment can also help you come to a stop sooner, and it can reduce the vibration that may be felt at higher speeds. When you're tires aren't aligned, all the components of your system are stressed. The tires are the foundation of your vehicle, so it's important to keep them in good working order. Always hire a professional mechanic to ensure that your tires are properly aligned.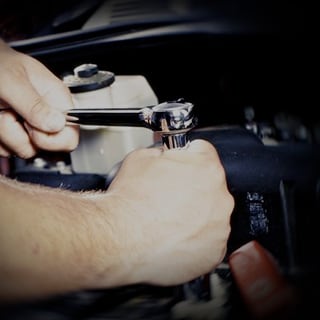 Crown Nissan Greensboro
3900 W. Wendover Ave, Greensboro, NC 27407
Serving
Greensboro, NC

,

High Point

,

Reidsville

,

Winston-Salem

,

Burlington

Our professional mechanics are certified experts who know how to work on all makes and models of vehicles. When you get your vehicle services at Crown Nissan of Greensboro, you get superior service and individual attention. We highly value our customers, and we have the experience necessary to do outstanding work on your vehicle. Our professionals perform several tire alignments per week, and we work hard to make sure that every customer is satisfied.
Tire Alignment Service
When you get automotive service with us, you can be certain that we're using only original equipment manufacturer (OEM) recommended tires and parts. Aftermarket parts aren't guaranteed to the same degree of quality of OEM parts. OEM parts are designed with your specific vehicle in mind, and we can guarantee the quality of our parts and service. Don't settle for anything less than the best parts for your vehicle. Inferior parts and components that are not designed for your vehicle can negatively impact your driving experience.